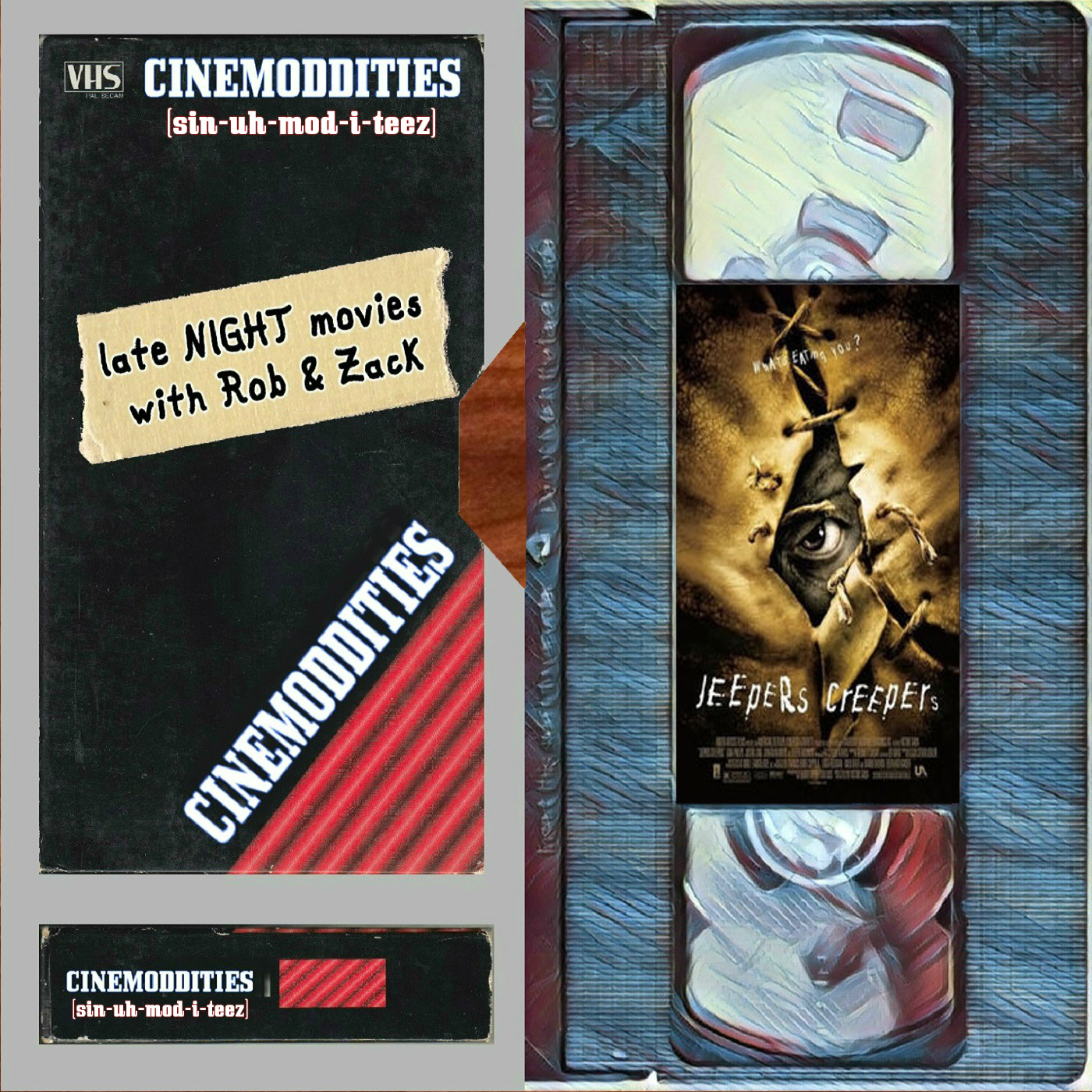 Episode 183 - Jeepers Creepers (2001) & Jeepers Creepers 2 (2003)
It is here, the end of the 2001 Fortyear!  Curated by Zack, what better way to bring it all to an end than by having Rob invite our good friend L'Juan, from LJ's Garage, to discuss the genre of horror as a whole.  Zack & L'Juan gravitate towards each other while Rob eagerly awaits the end of a series.  And yes, yes, we know all about the director of these movies, tune in to hear Zack's thoughts on a monster (in more ways than one!)!
Check out LJ's Garage on youtube at https://www.youtube.com/user/theacmilan for the best info about vehicles!
Head on over to the Cinemoddities patreon at www.patreon.com/Cinemoddities and subscribe to get a whole bunch more content and to support the podcast, as well!
Harass us through email at Cinemoddities@gmail.com or through the subreddit at www.reddit.com/r/Cinemoddities 
Thank you to An Insperiority Complex for providing our theme song!  Check out more of their music here: https://open.spotify.com/artist/4mPues3Rp2wCKYzXOTDNP9?si=_wX2XUuaRN65ckvem7ioAQ&dl_branch=1