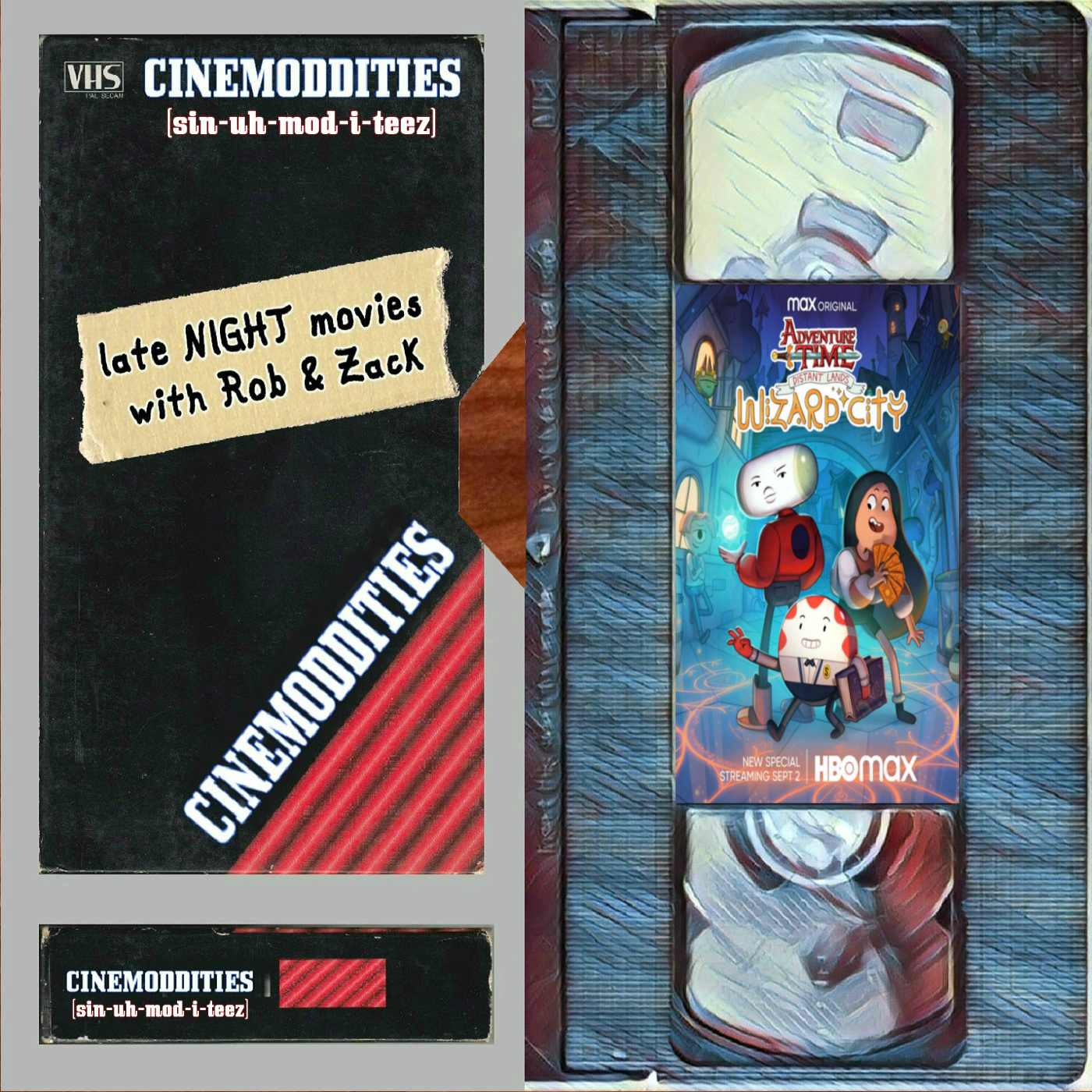 What time is it?  Well...this one might be a little late, but it's still Adventure Time!  Tune in to find Rob & Ben discussing their last few months - travels, a wedding, a honeymoon, just general reflection on the great time we've had taking a hiatus from recording since mid-August.  Not to worry though, the Adventure Time talk does eventually start, and if you want to skip right to that, head to the 28 minutes and 35 second mark.  What do we think of this final Distant Lands installment?  What do we think of Distant Lands as a whole?  It's all in here!
To hear more Adventure Time talk from Rob & Ben, head on over to the Cinemoddities patreon where we are discussing every episode, in order, from the beginning!  There's even more episodes about movies on there as well, so be sure to come over and support the podcast!  www.patreon.com/Cinemoddities 
Harass us through email with Cinemoddities@gmail.com and check out the Cinemoddities subreddit at www.reddit.com/r/Cinemoddities for more info about the show.
Thank you to An Insperiority Complex for providing this theme song!  Follow this link to hear more of their music: https://open.spotify.com/artist/4mPues3Rp2wCKYzXOTDNP9?si=CEpcLR97Rg6qFA9ngDfJTA&dl_branch=1